Stefan Kodzhabashev
---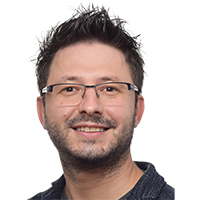 Full Stack Developer
Office A209
Versatile software developer with 10+ years of experience designing, developing, and managing desktop, web and mobile applications.

Full understanding of systems analysis and design.
Advanced knowledge of current technical developments and trends in my area of expertise.
Application analysis, design and development of a multi-tiered program application in a desktop, web and mobile environment.
Problem-solving attitude.
Adaptability to advance in technology.
End-oriented work capacity.
A creative, imaginative and strategic thinker, who sees the "bigger picture" and can integrate information from different sources.
Good background in mathematics.