The researcher connects with his or her laptop.
An ethernet cable is available in the platform laboratory for the various researchers to connect to, in order to run their own researches. The researcher will have already prepared procedures in his or her preferred high-level language (Julia and Ruby are currently available). When the session successfully starts, the main platform control screen confirms that the connection was successful.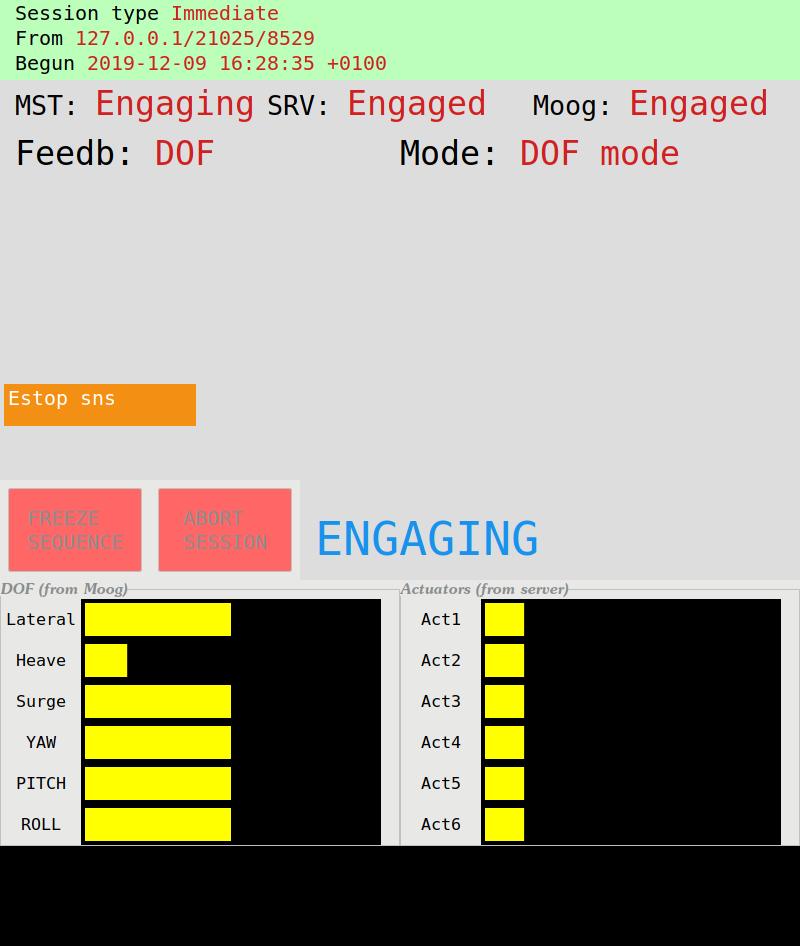 The platform engages.
When idling, the platform is in the so-called [parking] position, that permits safe boarding and unboarding. Free motion can only take place from an [engaged] position. Here the platform is instructed to reach the [engaged] position.
Sequences are performed.
While safely strapped aboard the platform, the subject is moved in space as requested by the sequences defined by the researcher.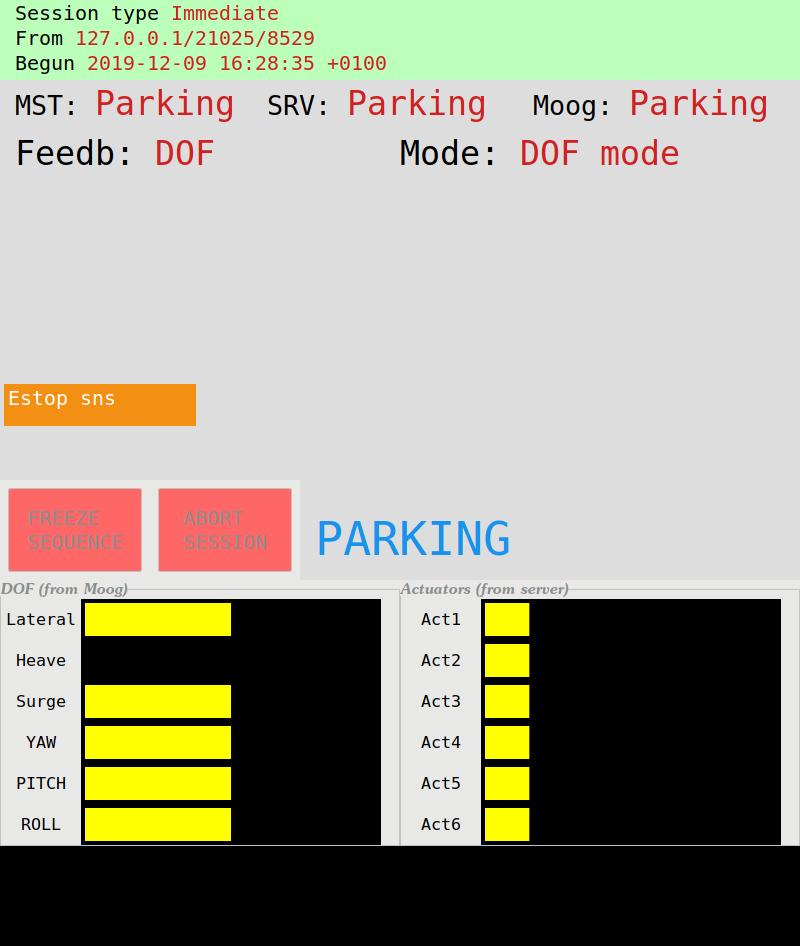 The platform is parked.
When the programme of motions has been concluded, the platform is instructed to go back to idle mode.
Emulating a platform.
The researcher can perform all steps of a research session without needing to be physically connected to the platform. A virtual platform, displayed on-screen, will move as requested, and a control screen equivalent to the one available in the platform lab will also be displayed.
Special projects
In parallel to the existing session types, that the researcher can use to define and play back sequences of motions, the provided software can be expanded in order to make use of special hardware, and/or to add intelligence in the preparation of motion sequences. Two existing examples:
Four of the six degrees of freedom of the platform can be controlled in real time while aboard by using a joystick
The information from the gyroscope and gravitometer data provided by a virtual reality visor are used to synchronize the motion of the platform with images displayed on the visor's 3D screen, for an experiment that requires the subject's perception of a simple animated virtual world.